Product certificates to Marmox manhole covers
Certificates
Based on the Company's strategies and in order to meet the needs of all the stakeholders involved in the processes of production/supply and to ensure consistency in the quality of the goods manufactured the concept of high-quality manufacturing is guaranteed by the certificated.
Consequently each project comply with the reference specif cation and certificates.
Marmox Egypt is ISO 9001 certified and Marmox manhole covers products is approved by National Organization For Potable Water & Sanitary Drainage.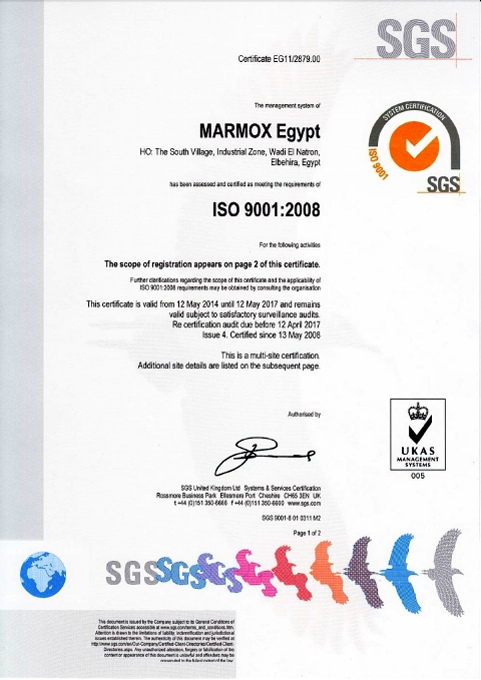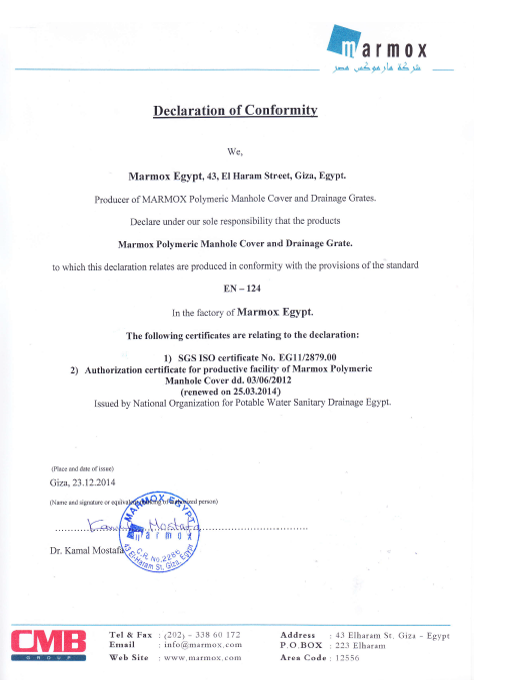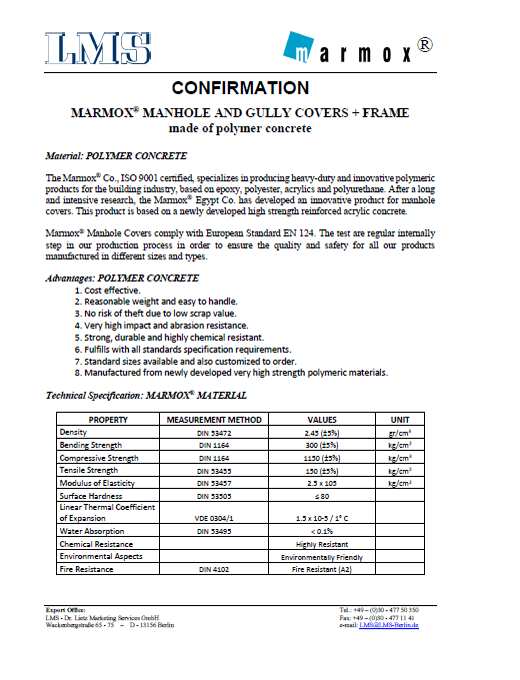 Declaration of Performance